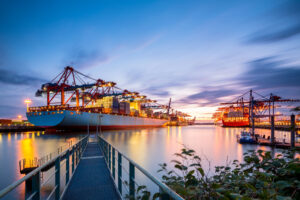 Global Trade & Customs is a full service freight forwarding and logistics company specializing in complete global logistics and supply chain solutions. We have over a decade of operational, sales, and management experience where 'know how' and 'can do' uniquely come together as one. We are 'perfectly diverse' in the sense that we have extensive capabilities and experience handling all modes of transportation.

By maintaining the highest levels of professional relationships with multiple air and ocean carriers we are able to implement processes that allow us to execute all aspects of transportation services for our clients with simplicity and familiarity.

We build loyal client relationships through care and superior service. Our dedicated and dynamic team of professionals is equipped with an exceptionally high level of expertise in all areas of Supply Chain Management. We are completely responsive and flexible to client needs, and we pride ourselves in providing quality logistical services around the world.